When I was driving home tonight,
traffic came to a dead stop as it sometimes does.
And so while I was sitting there waiting for everything to start moving again,
I happened to notice I was "parked" next to a mailbox decked out for Christmas.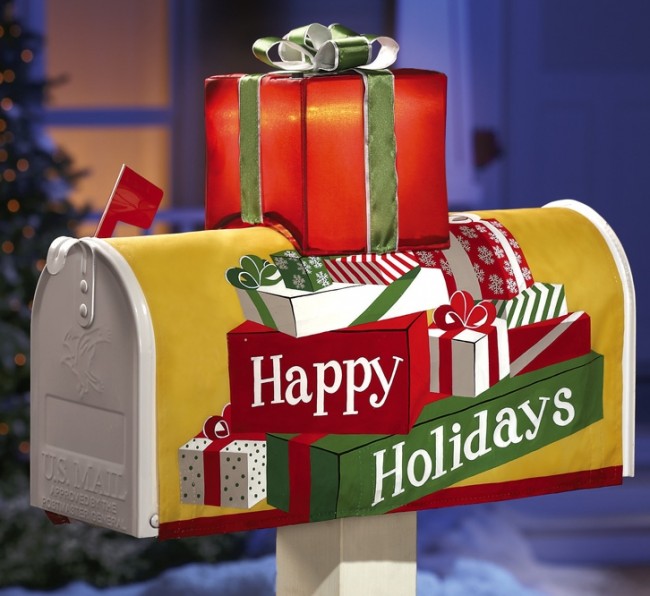 People send fewer Christmas cards of course,
but it's still fun to think it would be possible to get daily deliveries of colorful,
festive Christmas greetings from friends and family.
In that event, a mail box dressed for Christmas would be essential.
Here are some really beautiful ideas:
Here's one that's similar to the one above.
I love the red and green cascading over the black mail box:
But maybe blue is more your thing: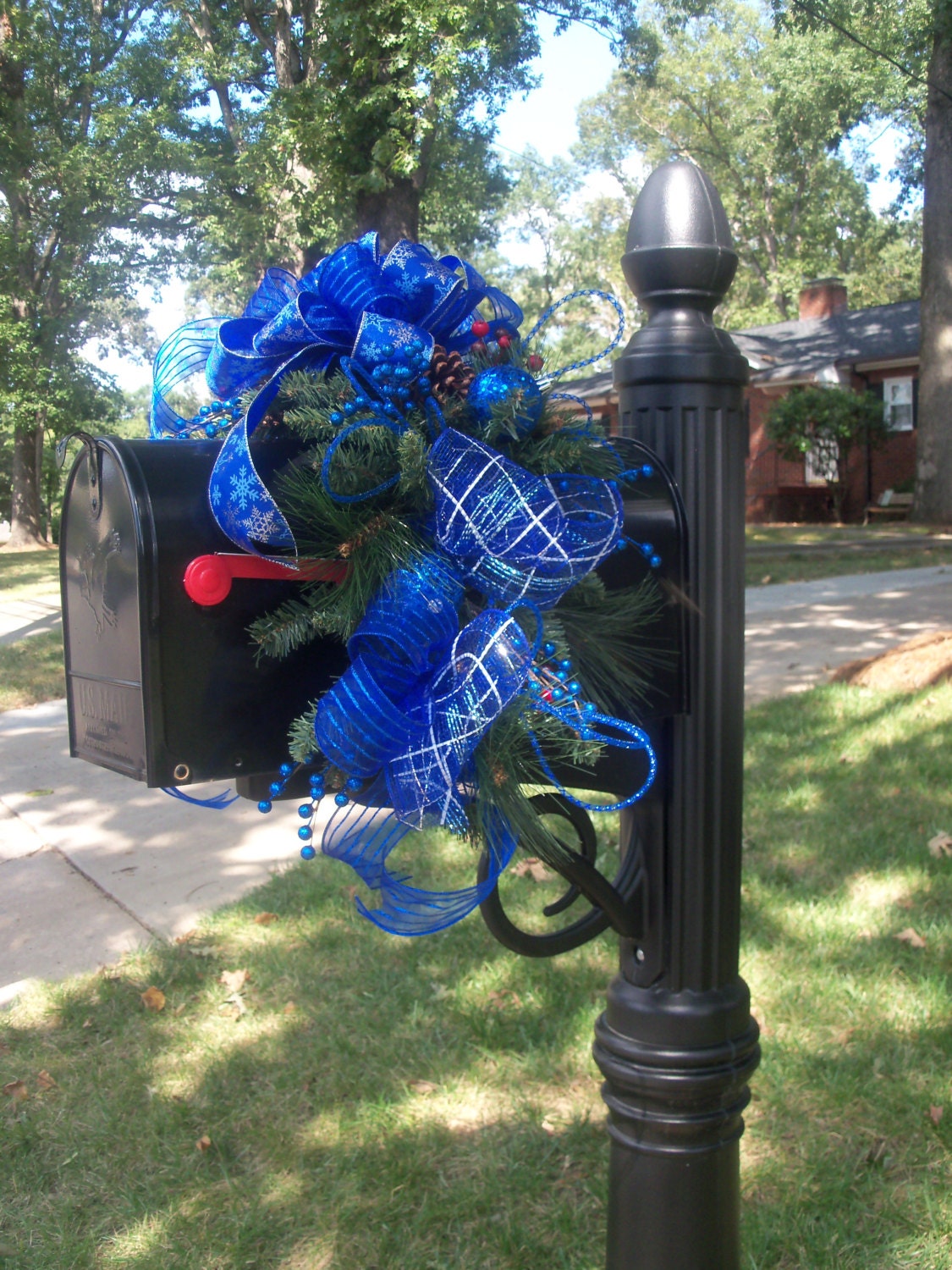 This one is gold and evergreen.
See the magnolia leaves tucked in with the yew branches?
\
So while you're "decking the halls" this season,
don't forget the mailbox.
<>