There is an amazing number of uniquely colored decorations
that will suit just about any taste.
So far in the Still Waters blog we've looked at white Christmas,
blue Christmas, and pink Christmas.
What about a little 1950s aqua or teal?
Silver and teal make a sophisticated combination in our first photo.
But I wonder what happens when guests come over and bring
gifts wrapped in reds and greens.
Does the hostess allow the non-teal gifts under the tree
or does she discretely place them elsewhere?
And really, how discrete could that be if your gifts are banished
to another part of the room, or worse,
put in the utility room until the party's over?
www.housetohome.co.uk
I love the artful use of peacock feathers in this one:
www.pinterest.com
Isn't this a beautiful ornament?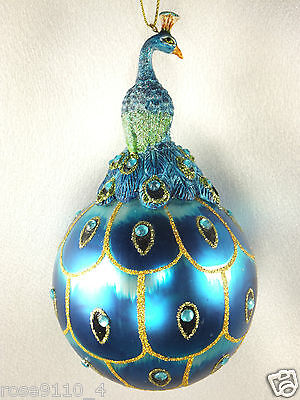 www.mymerrychristmas.com
This is a very pretty teal and ivory tree:
www.yournestdesign.blogspot.com
More pretties:
www.pinterest.com
And these:
www.designdelight.com
Teal brings the best of green and blue and marries them in a color
reminiscent of the sea.
How can you not love that?
<>