It's no secret that I love decorating.
I especially love decorating for different holidays
although I don't always have the time (or the expertise) to do it.
But I thought it would be fun to share some
Christmas holiday decorations that are all one color.
Today, we're starting with white.
When I look at this first room, all I can think of is frost.
It is beautiful, but very cool with a lot of silvery overtones,
so I don't think it would suit me.
The white in this next photo is more of a winter white,
so it is warmer.
I wonder where you can buy a life-size white reindeer.
And if I knew, would I buy one?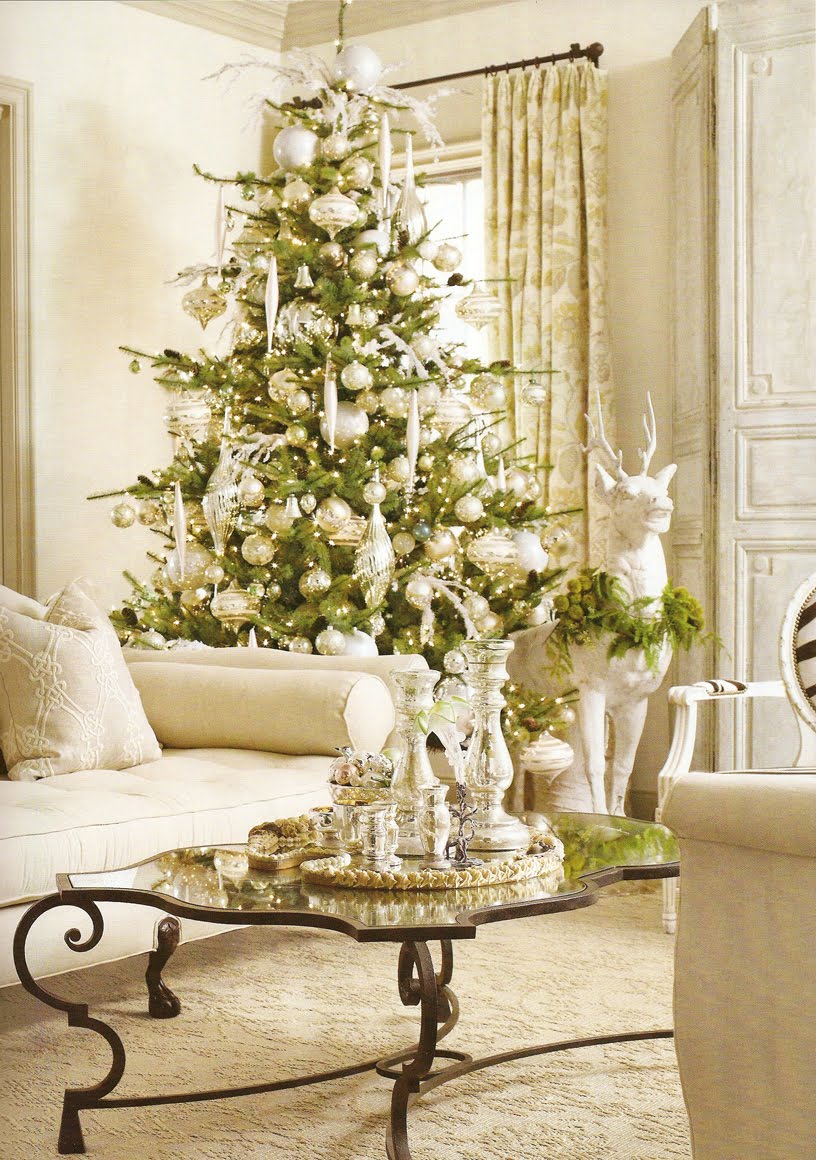 This next image is a beautiful one,
but I have to say the more of this cool white I see,
the more I know it wouldn't be for me.
If the first photo was evocative of frost,
I'd say this one is all about snow--or marshmallow fluff.
Did there used to be a green tree in there somewhere?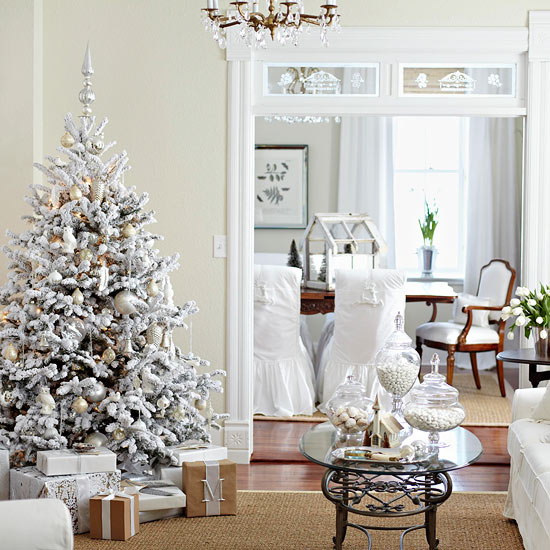 And finally there is this. All I can say is brrrrrrr.
Tomorrow, we'll look at Christmas decor with some real color.
<>