I had planned to write about green Christmas decorations tonight;
however, while I was out walking my dogs
I noticed an unusual wreath of light around the moon,
which was itself incredibly silver-bright.
The light around the moon was a dusty pink color.
Amazingly beautiful.
So I took that as a sign: pink Christmas!
To my surprise, there were tons more photos of pink Christmas decorations
than there were of blue.
So here we go.
Pale pink: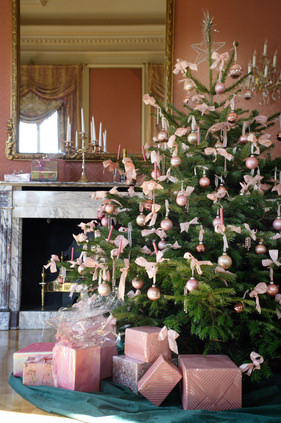 Champagne bubble pink:
Carnation pink:
Bubble gum pink:
Pink Christmas--it's charming, unique, and oh, so different.
Is it for you?
<>