I love holidays. For me, decorating for a holiday
is always one of the most enjoyable parts of the celebration.
So with Thanksgiving just two weeks from now,
I thought I'd share some Thanksgiving table ideas.
Isn't this one cute? It's got autumn leaves and pumpkins,
and a little surprise: pheasant feathers.
www.gemmbook.com
This is a novel idea: pillar candles that spell out "giving thanks."
The simple autumn arrangement, construction paper leaves, and Windsor chairs
at the table give this tablescape an old-fashioned feel:
www.countryliving.com
I love this idea: pumpkins filled with dried autumn flowers and naturals.
I like that the color scheme is orange, gold, and brown.
I've seen some tables decorated all in ivory and gold only,
or all purple--neither has the warm and festive feel that you get with earth colors: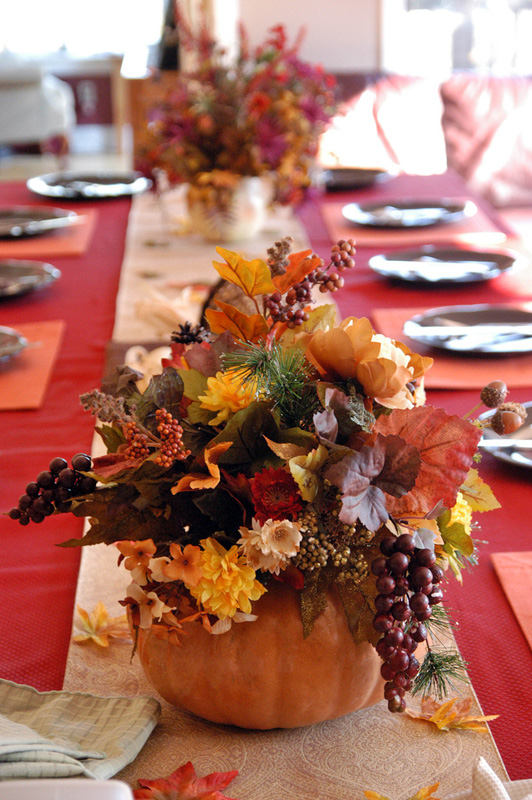 www.diggsdiggs.com
There are lots of ideas for decorating the holiday table,
but candles and flowers are must-haves.
These orange ranunculus are breathtaking:
www.beeboats.com
Aren't Thanksgiving dinners best when enjoyed in the glow of candles?
www.beeboats.com
I'm pretty sure all the Martha Stewarts out there would agree.
<>