What heaven-entreated heart is this,
Stands trembling at the gate of bliss,
Holds fast the door,
yet dares not venture Fairly to open it and enter?
--17th-century poet Richard Crashaw
When I was looking at arbor and arch images on the internet,
I found so many gorgeous garden gates,
I knew I wanted to share some of the images here.
Seeing a beautiful garden gate always stirs my curiosity
and I long to open it and walk through
to see what garden delights might be hidden within.
I love the round opening in this one and the basket hanging on the outside:
This one is clever.
Look closely at the gate and see what they used to create the center design:
Here's another charming gate:
I love this wrought iron gate in the garden wall.
It's got a very southern feel.
I've seen many like it in Charleston and Savannah:
How about blue?
I love this one, but I think it would be hard to know how to open it.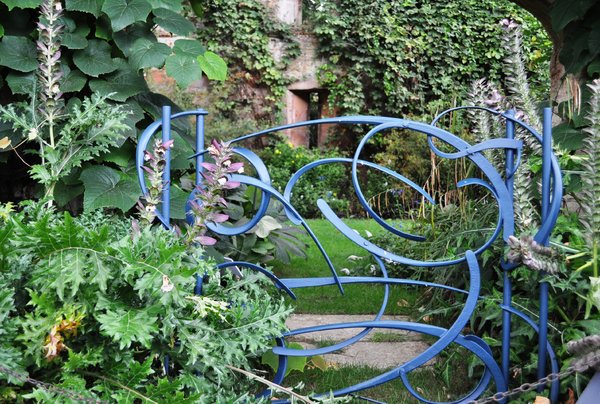 And there's no way it would contain five pekingese
determined to explore the other side.
Pretty to look at though.
<>