Depending on where you live,
you may have to follow homeowners' association rules
about what color you can paint your front door--
which is the case where I live.
If you are a follower of feng shui, the art of arrangement
for achieving good energies,
you may adhere to the rules for front door color based on compass direction,
thus limiting your choices.
But some people have no restrictions on the colors they choose.
They go with their hearts, and that results in some unusual color choices
on front doors out there.
What about a baby blue front door?
This seems like a good choice for a beach house:
Maybe grape is your thing:
On the other hand, perhaps pink tickles your fancy:
What about tree-frog green?
An orange door definitely says individuality:
When you just can't decide,
go for true artistic expression: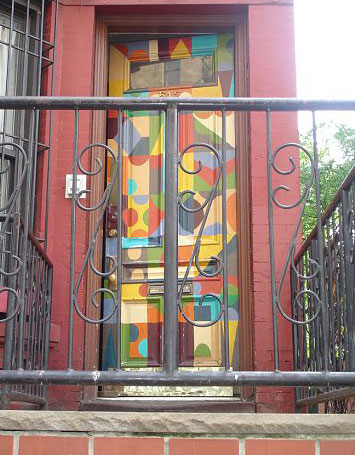 Tomorrow, the most popular choice for front door color in the USA
and what your door color might say about your personality.
<>