I've been looking at unique bird houses on the internet lately.
There have been some really cute ones,
like a small replica of an Amish carriage
and an Airstream camper.
And I've seen some that are so colorful,
they could be jelly beans.
One of my friends posted a photo of her bird feeder on Facebook.
Here it is. It's one goofy looking cat:
Photo credit: Jeanne Reeves
Cats are a popular motif for bird feeders and bird houses,
so I thought I'd share a few that I found.
Their images run the gamut of emotions.
For example, we have angry cat:
Surprised cat:
Anteater cat: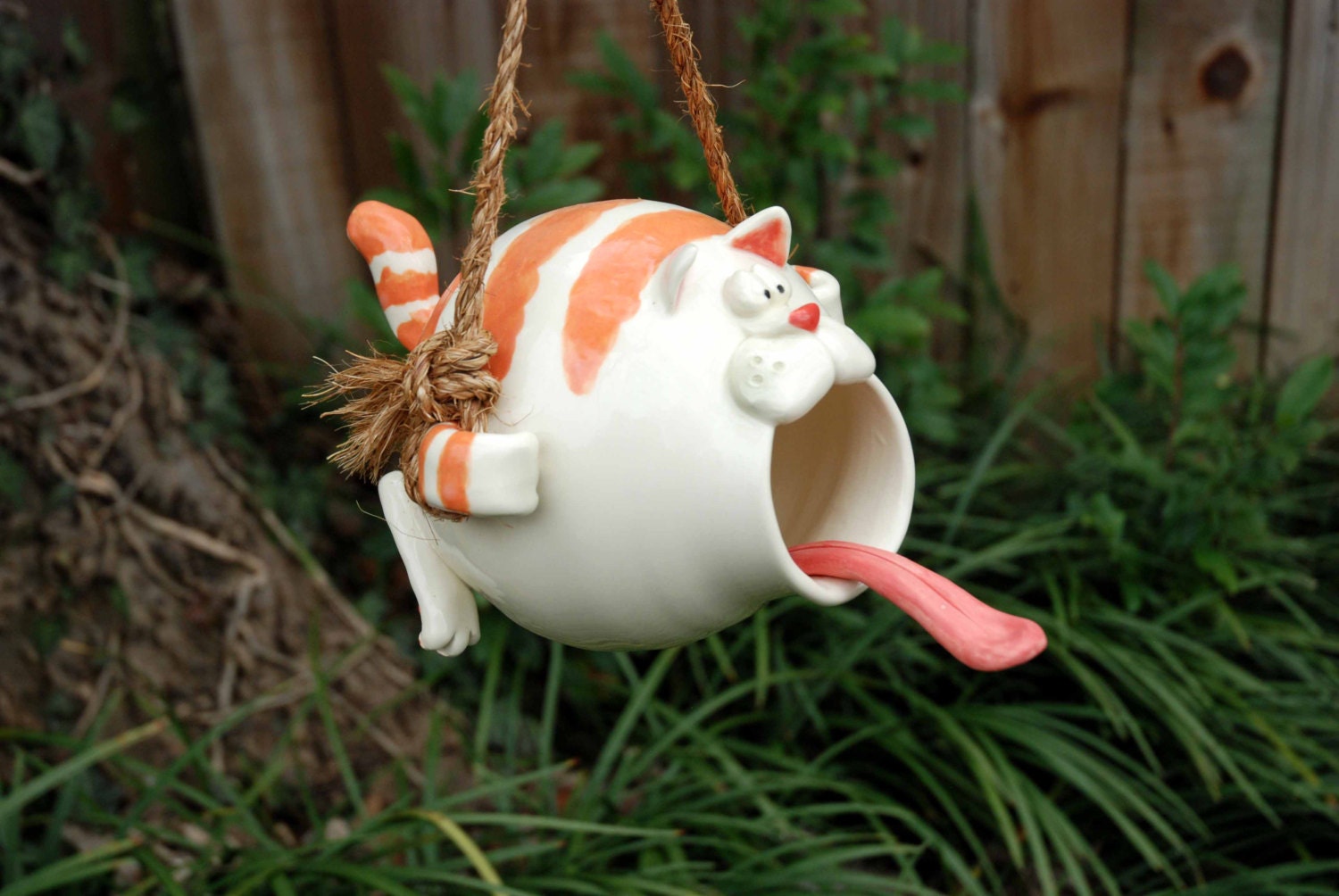 Cagey cat: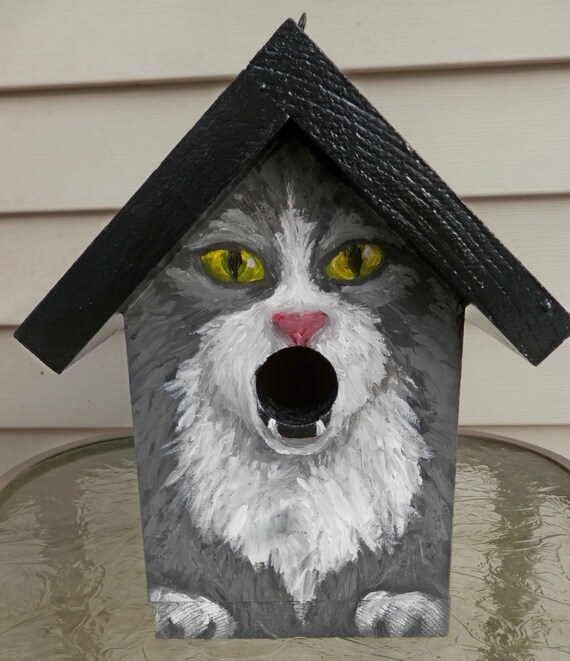 And finally, the proverbial curious cat:
Is it still a cat bird house if the cat is only trying to get in?
<>