Judging from my blog posts these past few weeks,
it's clear to see beautiful flowers have been on my mind
nearly the entire month of May.
That's one reason May and June are two of my favorite months:
the return of flowers and the return of summer.
One flower both my husband and I eagerly await
is the one that perfumes the air in a way few blooms can.
I am speaking of the confederate jasmine, trachelospermum jasminoides,
also known as Madison jasmine and the very poetic name, star jasmine,
not to be confused with Asian jasmine, trachelospermum asiaticum,
which does not bloom.
Madison jasmine can easily take over a wall,
as this photo from Dargan Landscape Architects shows: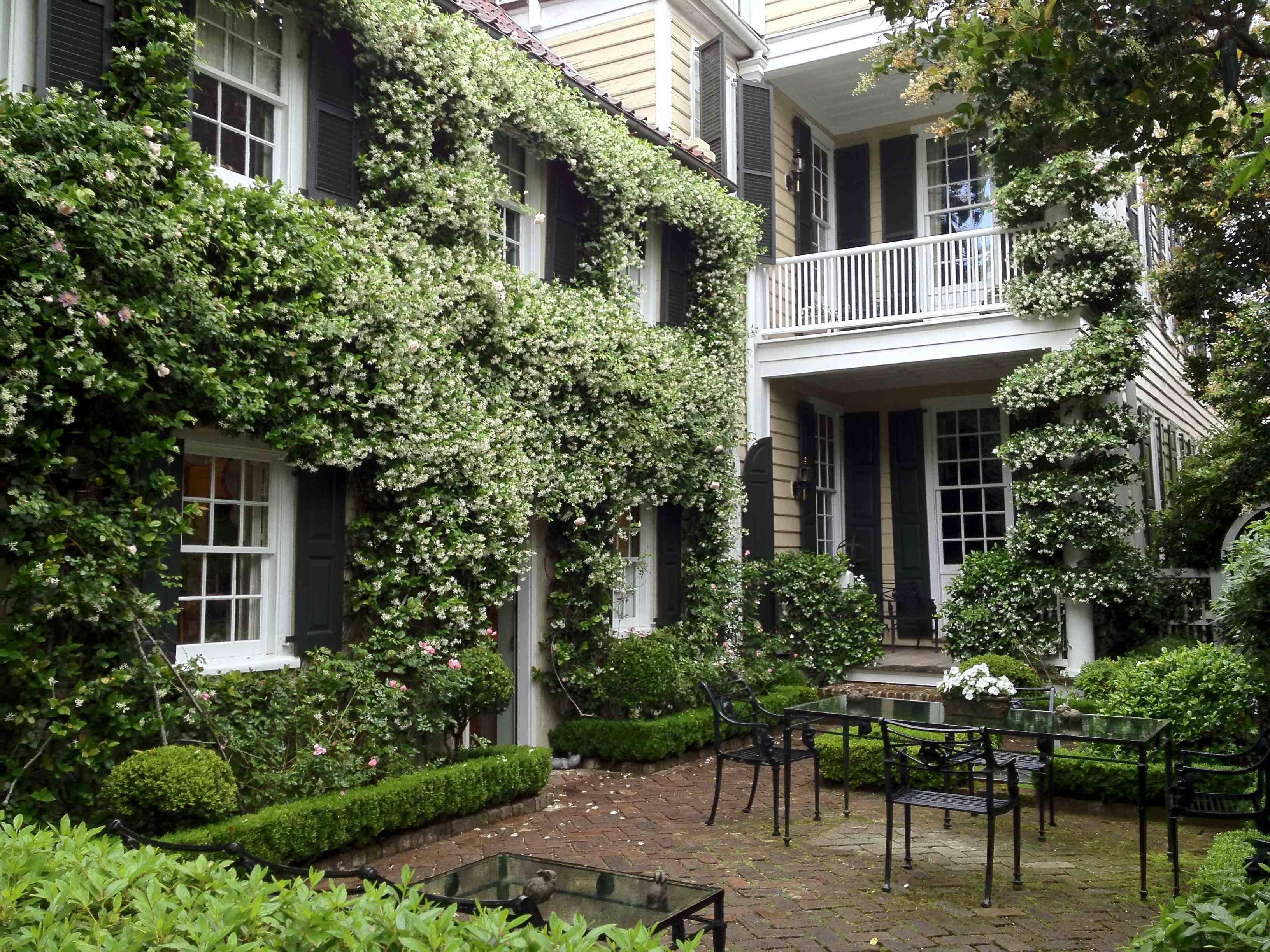 Madison jasmine's fragrance is so delectable, it causes passersby to ask,
"What is it that smells so sweet?"
Photo, avirginiashire.blogspot.com

I like the name star jasmine the best because it conjures up
a mystical, other-worldly image.
And the star jasmine that grows around our mailbox smells so sweet,
and evokes those romantic southern nights so well,
it's easy to believe it is a gift from heaven itself.
<>