But he who dares not grasp the thorn
Should never crave the rose.
--Emily Brontë
Yesterday began with a cooling wind and gray skies.
And then the rain started and stopped.
The sun came out and the humidity increased.
I sought refuge in a cooler part of my house.
And it was then that I looked through my window
and saw that my neighbor's Lady Banks rose was in bloom.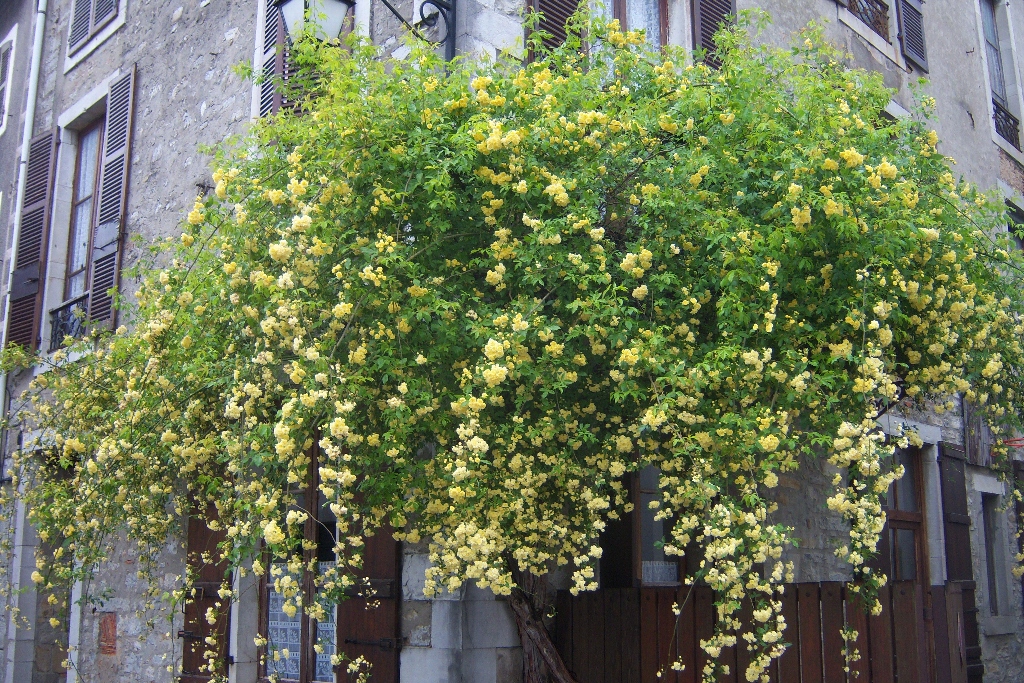 The Lady Banks rose, with its delicate yellow blooms and graceful climbing habit,
is one of the most beautiful roses I've ever seen.
I have seen it draping arbors and trellises, and in the case of my neighbor's,
growing up along and over her front door.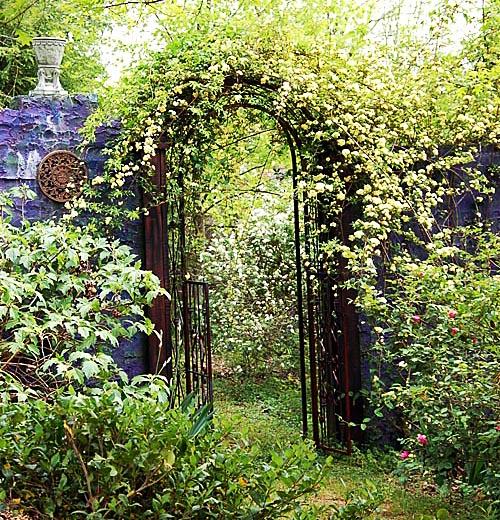 The loveliness of my neighbors's Lady Banks rose
is even more poignant
because she passed to her new life two years ago this month.
We miss her.
But when I look out and see her soft yellow roses blooming,
it makes me think that somewhere,
she is still smiling.
<>