If you ever drive through the coastal plain, you'll notice the land is flat.
Sometimes flat with thick forests
and sometimes flat with fields of cotton, wheat, corn, and tobacco.
And of course, there is water everywhere.
If it's not visible, that's only because it's obscured by the trees in front of it.
But in many spots along the road wildflowers grow;
Queen Anne's Lace, orange daylilies, and vibrant pink thistle
provide pops of color.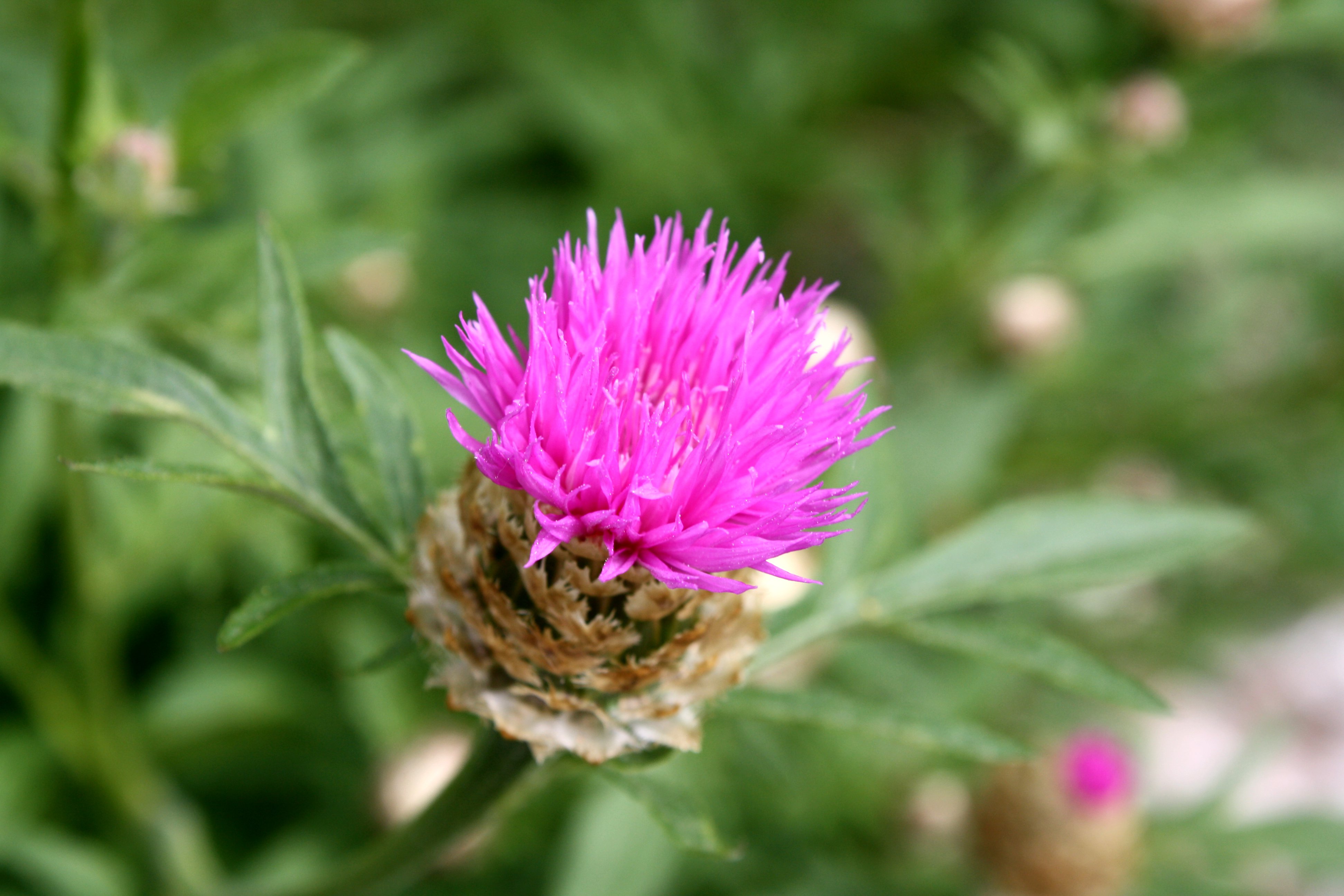 In all the landscape's blues and golds and greens,
it's nice to see the bright pink blossoms,
even if they are on a thorny plant.
But really, is the thistle any less beautiful than the rose?
<>