I noticed the first of the bearded iris blooming today.
The ones I saw were deep, dark purple.
When they are that dark,
they practically blend right into the landscape,
lending a sense of mystery to the gardens they grace.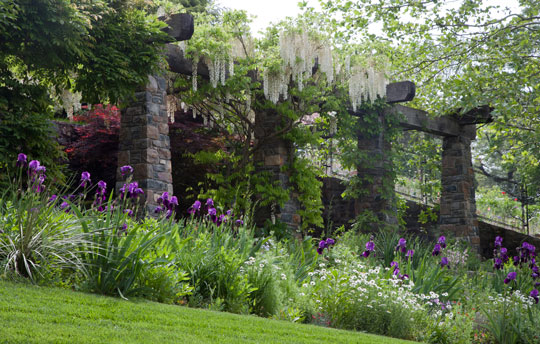 Whatever the color, iris generally bloom here in April,
so they are late this year.
I'm tempted to say "better late than never,"
but for a flower as well-dressed as iris,
I guess we should say fashionably late instead.
<>