I awoke in the middle of the night and opened my eyes.
There, framed in the window, was a bright and silvery moon
shining in the darkness.
It was a strange and wonderful moment.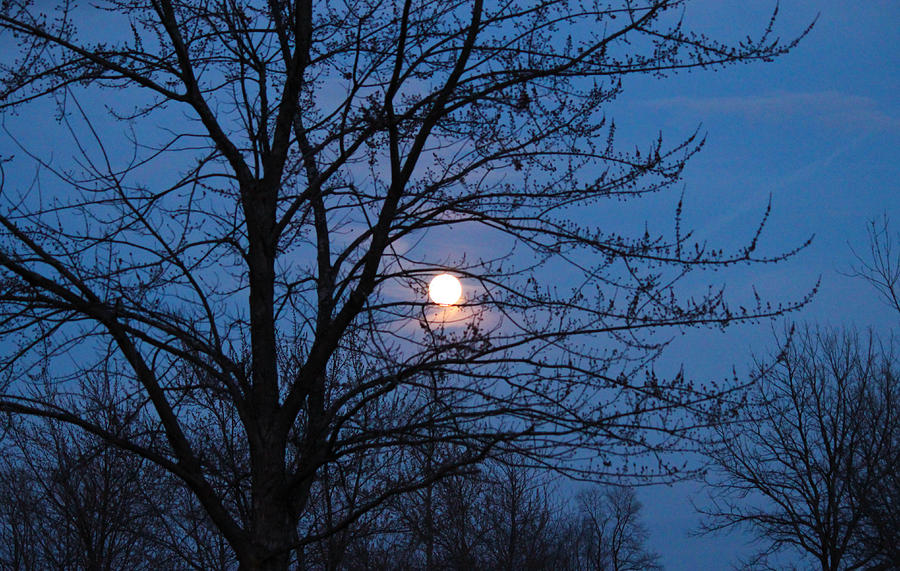 I was reminded of a poem by Robert Louis Stevenson
called fittingly, "The Moon."
Here are a few of my favorite lines:
The moon has a face like the clock in the hall ...
She shines ... on streets and fields and harbour quays
and birdies asleep in the forks of the trees.
... All love to be out by the light of the moon.
There's nothing more wondrous than a shiny silver moon at night.
<>