Wednesday night, October 2nd - Thursday morning, October 3rd
Besides fall flowers and pumpkins and gourds,
festooned mantle places and porch steps,
people decorate their front doors with autumn wreaths
entwined with flowers and leaves.
Here are some of my favorites:
I love the addition of the small white pumpkins and russet gourds:
www.squidoo.com
Sunflowers and willow branches almost obscure
the orange pumpkin and green gourd in this wreath: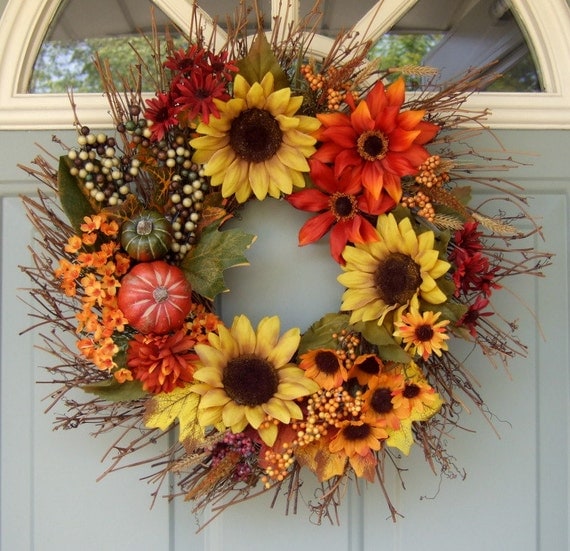 www.brightboldbeautiful.com
One of the things that makes the two wreaths above
so attractive is the way they complement the color of the front doors.
But what about this one?
The creamy white pumpkins give this one a real contemporary twist
against the light gray doorw:
www.creativedecorations.com
Tomorrow, more of my favorite wreaths for autumn.
<>