One of the nice things about the last quarter of the calendar year
is that we have so many holidays strung together like pearls on a necklace.
Following are some front porches that really welcome fall.
I love the wide steps on this porch.
The scene is so inviting; it would be fun to sit here with a cup of coffee: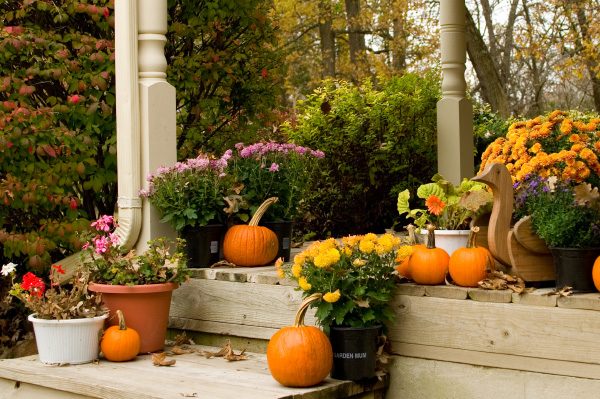 The crows and lanterns really give this one a special touch:
This is probably a back porch,
but I love the idea of an outdoor room like this:
And what says Halloween better than a bright orange door
and a black-feather wreath.
<>