Once I lived in a town
where there was a small wooden cottage with a long window box
underneath a wide picture window.
The box was always filled with flowers and trailing vines;
and I loved it so much, I would often drive out of my way just to see it.
I probably wrote a blog about window boxes last summer,
but I figured there were probably some new images to share,
so I did a little browsing online. Here's what I found:
Pink and white impatiens and bacopa do a great job of creating a lush look
on this shake house: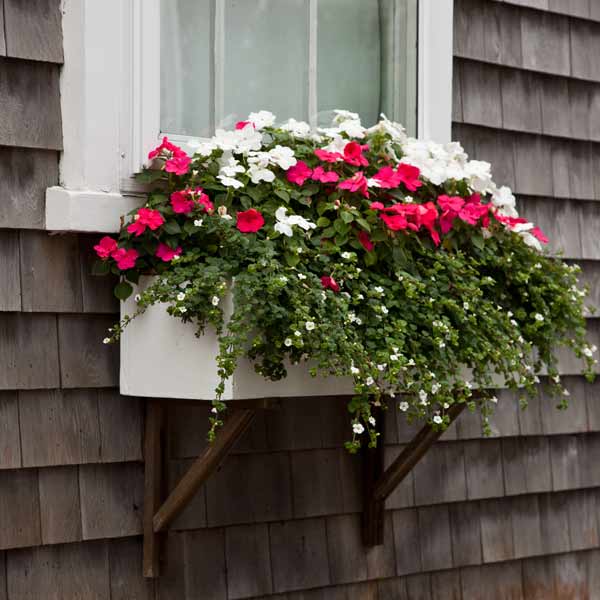 I never thought of hydrangeas for a window box,
but these blue ones really add a punch of bright color:
This next window box filled with pink and white and pale yellow flowers
looks right at home with the chartreuse framed window.
It's all very vibrant. Who wouldn't notice this?
I can imagine someone giving directions to their home and saying,
It's the one with the bright yellow-green windows. You can't miss it."
Indeed you couldn't:
containergardening.about.com
Flower boxes can be changed to reflect each passing season,
so they are a great way to add a little charm to your house all year long.
<>