In the 50s, we called them patios;
today, we call them outdoor rooms.
This one is simple and has that retro feel: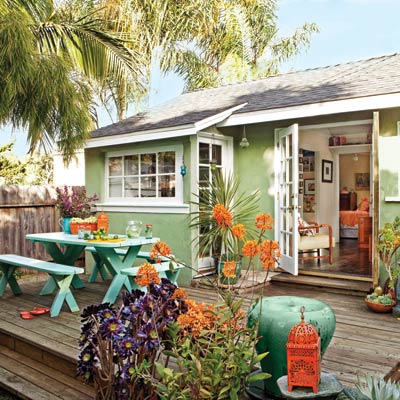 I have a shaded outdoor room. It's modest, but it suits my purposes just fine
because I love being able to sit or eat outside in the summer.
But following are a few that are a bit more elaborate than mine.
I love this one with the blue trellis walls.
It would be easy to nap or read here--
once you squeezed in!
This next one has a bit more of a rustic ambience and more leg room: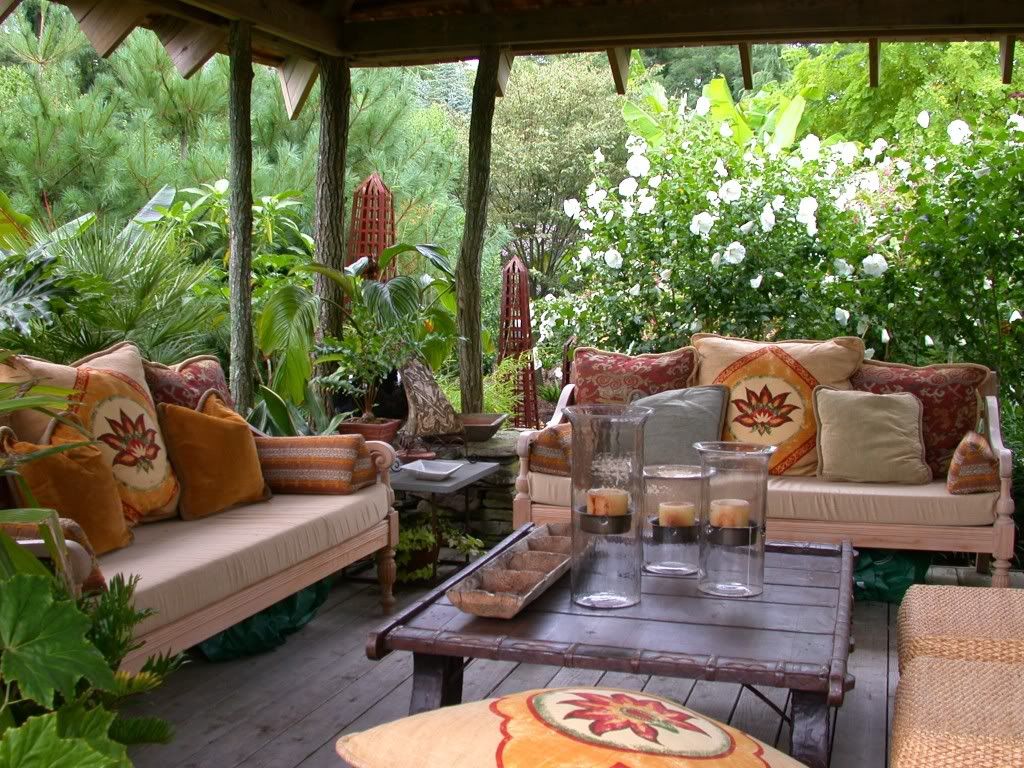 This next one looks very comfortable.
Yet when I see outdoor rooms like this and the second one above,
I always think they must be in regions that don't get much rain
or tree debris like we get here.
So now that your'e inspired ...
<>