Today's warmth coaxed lots of spring flowers out of hiding.
Masses of deep purple henbit covered swaths of ground,
yellow dandelions dotted the landscape,
sprinklings of tiny blue creeping flowers
whose name I never can recall wandered along sidewalks.
And even the tiniest of tree branches
were tipped with ruby red, budding leaves.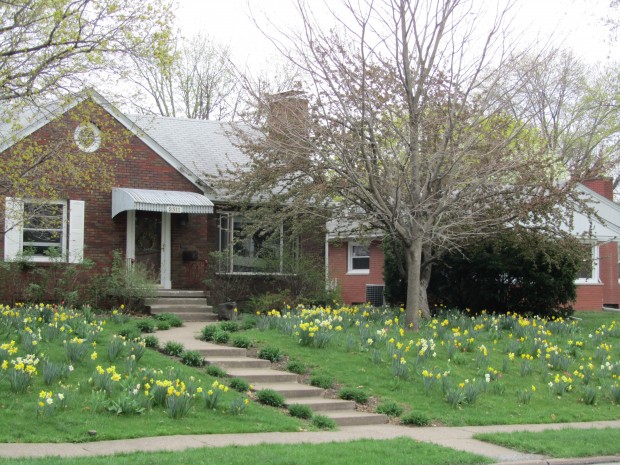 As lovely as all that is,
I can't think of any that were more beautiful than the daffodils.
They seemed to pop open everywhere.
And the places they grow always surprise me.
I saw a clump of daffodils all alone on the shoulder of the interstate.
More daffodils bloomed along the inky black, tannin-rich water of a tree-lined creek.
They leaned so far over the water, it looked like they were growing in the mud.
And another bunch seemed to grow right out of the dead wood of a tree stump.
Daffodils are a familiar sight in spring,
but they never fail to delight
--and sometimes, to surprise.
<>