The other day I saw lemon trees for sale.
The idea of enjoying lemons from my own kitchen was a very attractive one;
however, I knew there was no place in my house
where the tree would thrive, let alone survive.
www.growingwithplants.com
However, there is an herbal alternative that smells and tastes just as lemony.
Whether or not it presents itself as less trouble
than the lemon tree depends on one's skill and patience with plants.
It's lemon verbena, aloysia triphylla: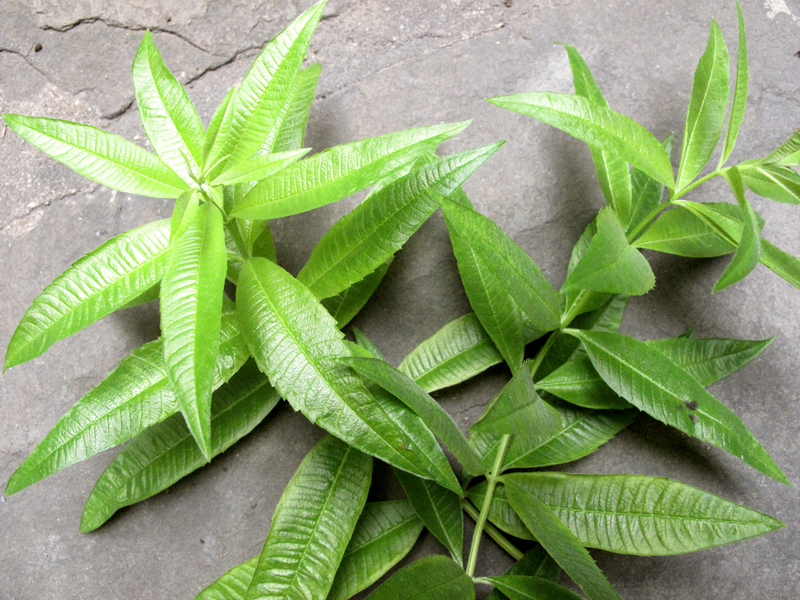 www.brooklynfeed.com
Lemon verbena smells and tastes just like lemons do.
I love to brush the leaves with my fingers just to release the lemon verbena's perfume.
Sprigs of lemon verbena can be used as garnish for drinks, dried for teas,
chopped in salads and other dishes.
Rodale's Illustrated Encyclopedia of Herbs
suggests adding the dried leaves to quick breads
like banana bread or zucchini bread.
Rodale's also recommends adding chopped lemon verbena leaves in white rice
to give the rice some "personality."
www.foodie19.blogspot.com
For all of lemon verbena's positive attributes in the kitchen,
I find it difficult to find locally and difficult to grow.
It does fairly well in the summer in a pot,
but it loses its leaves and dies after I get it into the house for the winter.
Even though it is deciduous, I can't seem to keep it alive until spring.
So it is not at all cold hardy,
is subject to mites and white fly, and is sensitive to over- or underwatering.
Even so, its delicious lemon scent makes it completely worth the effort--
and it will take up a lot less space than a lemon tree.
<>