Happy Independence Day!
Fourth of July celebrations usually include the four F's:
flowers, flags, food, and fireworks.
I try to experience a little of all of those,
but I'd have to say my favorite is seeing how people
get creative with red, white, and blue food.
Cupcakes are a fun and easy way to show your patriotic colors: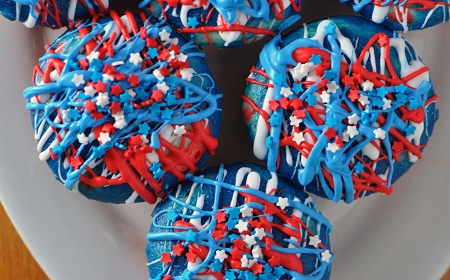 And cookies refuse to be outdone in this patriot game:
Here's a new "twist" on the theme:
Yum! Fruit pizza:
These fruit kebabs arranged to form a flag are so creative:
From candy to cheesecake, there's no shortage of ideas
for making the food at your Fourth of July celebration all-American.
It's a good way to say Happy Birthday to the best country in the world.
<>