In recent years, people have not been content
to leave decorating trees confined to the Christmas holiday season.
Whether outdoor or artificial,
decorated trees have become a creative opportunity
for Halloween, Valentine's Day, and now Easter.
Can you imagine taking the time to hang over 9,000 easter eggs in an apple tree?
Christa and Volker Kraft don't hold back
when the urge to decorate for Easter takes over:
Here's another view of a Christa and Volker decorated egg tree.
These next ones don't elicit the same kind of awe and wonder as the Krafts' trees,
but I love the simplicity of these: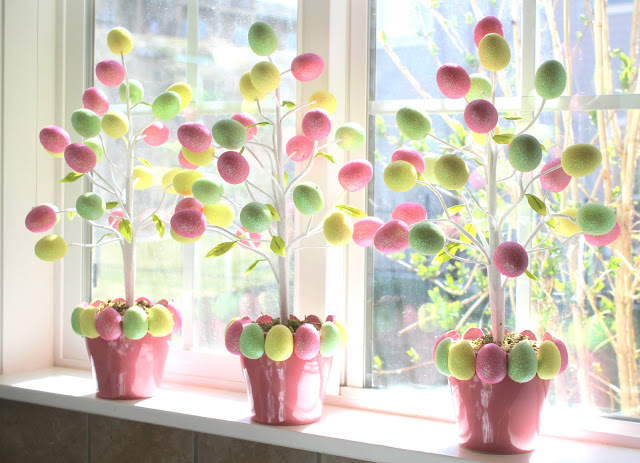 Here's a designer's take:
designmom.com
Finally, there is the Christmas tree shape:
You knew somebody was going to do it.
<>